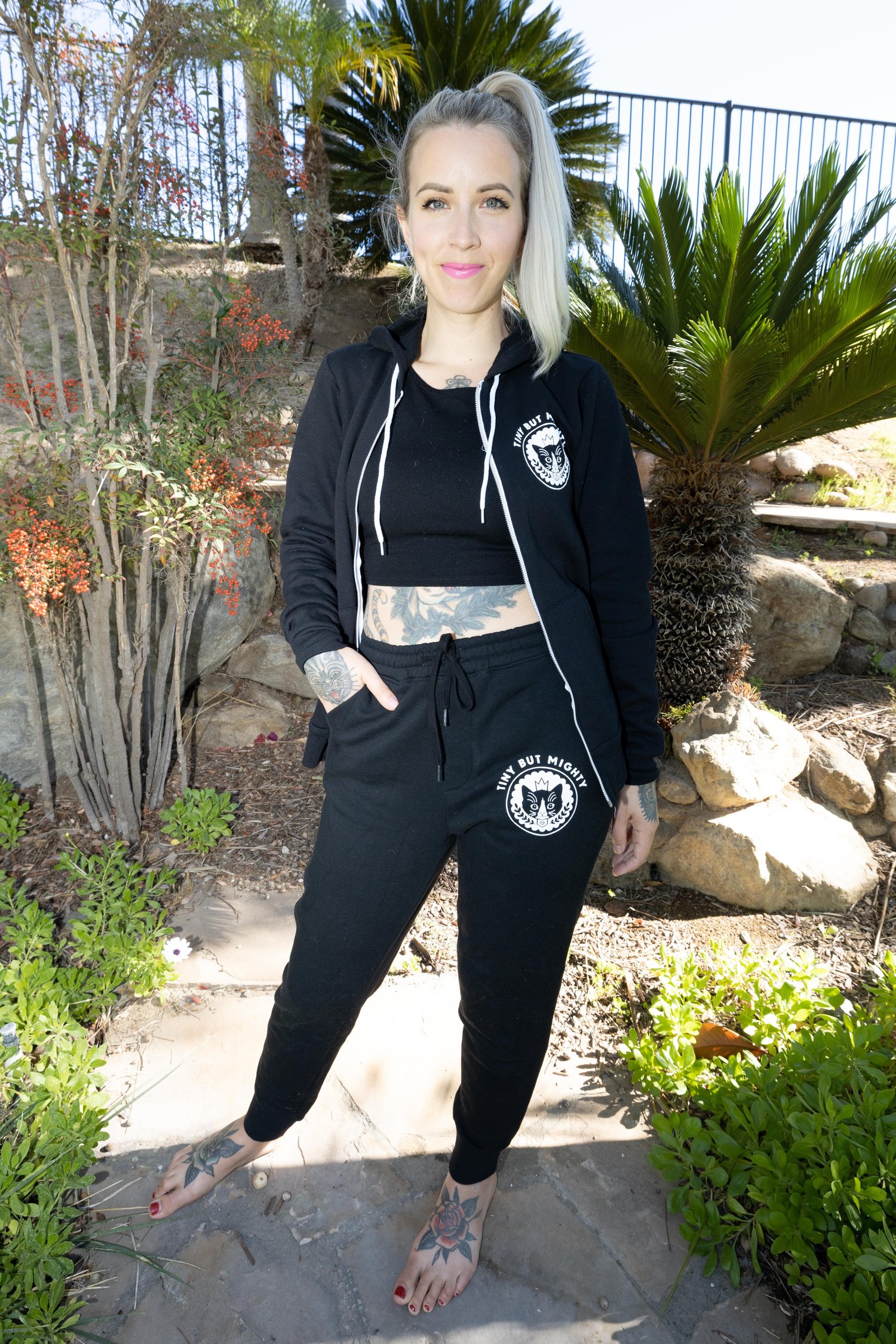 Tiny But Mighty Zip-Up Sweatshirt!
I honestly made these primarily because I live in sweatsuits these days...so if you do too, now you can get the set! This zip-up hooded sweatshirt is SUPER cozy with a fleecy inside that will keep you warm. On the back, it says TINY BUT MIGHTY in large text!
Please note that this listing is only for the sweatshirt. Pair it with Tiny But Mighty sweatpants to complete the look!
Designed by the amazing Megan Lynn Kott, and printed with love in Washington DC. These are unisex and run true to size. Hannah is wearing a size XS.
Please note that all sales are final. Thank you for your purchase, which supports Kitten Lady's humane education efforts! Learn more at KittenLady.org