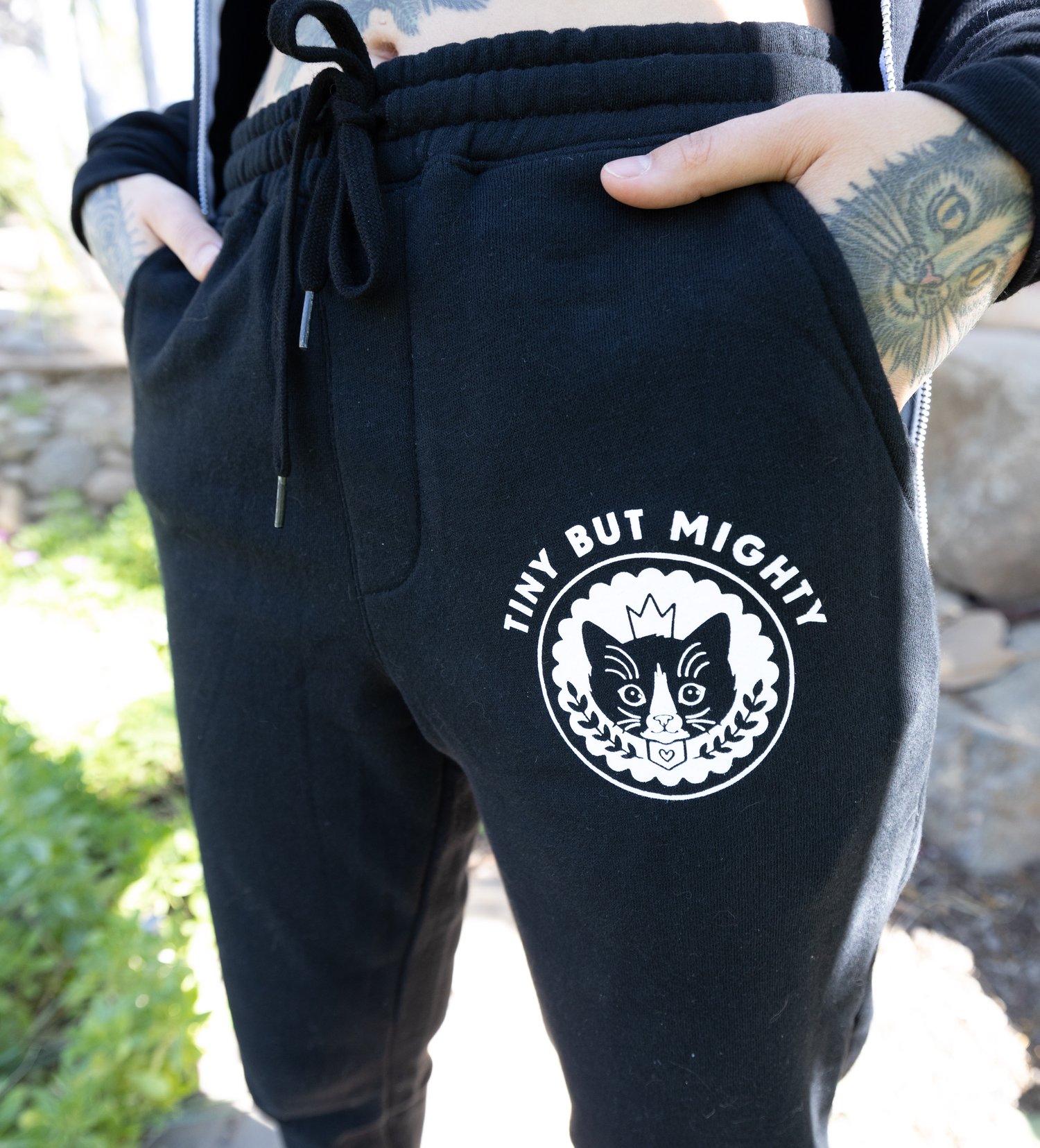 Tiny But Mighty Sweatpants!
Let's be real...we all live in sweatpants now! Right guys? ...Right? These Tiny But Mighty sweatpants are not only super-cute, but they're deliciously soft inside, too. Plus...pockets. THREE pockets!
Please note that this listing is only for the sweatpants. Pair it with a Tiny But Mighty sweatshirt to complete the look!
Designed by the amazing Megan Lynn Kott, and printed with love in Washington DC! The sweatpants are a cozy unisex cut and run just a tad large, so I recommend sizing down. Hannah is wearing a size XS.
Please note that all sales are final. Thank you for your purchase, which supports Kitten Lady's humane education efforts! Learn more at KittenLady.org