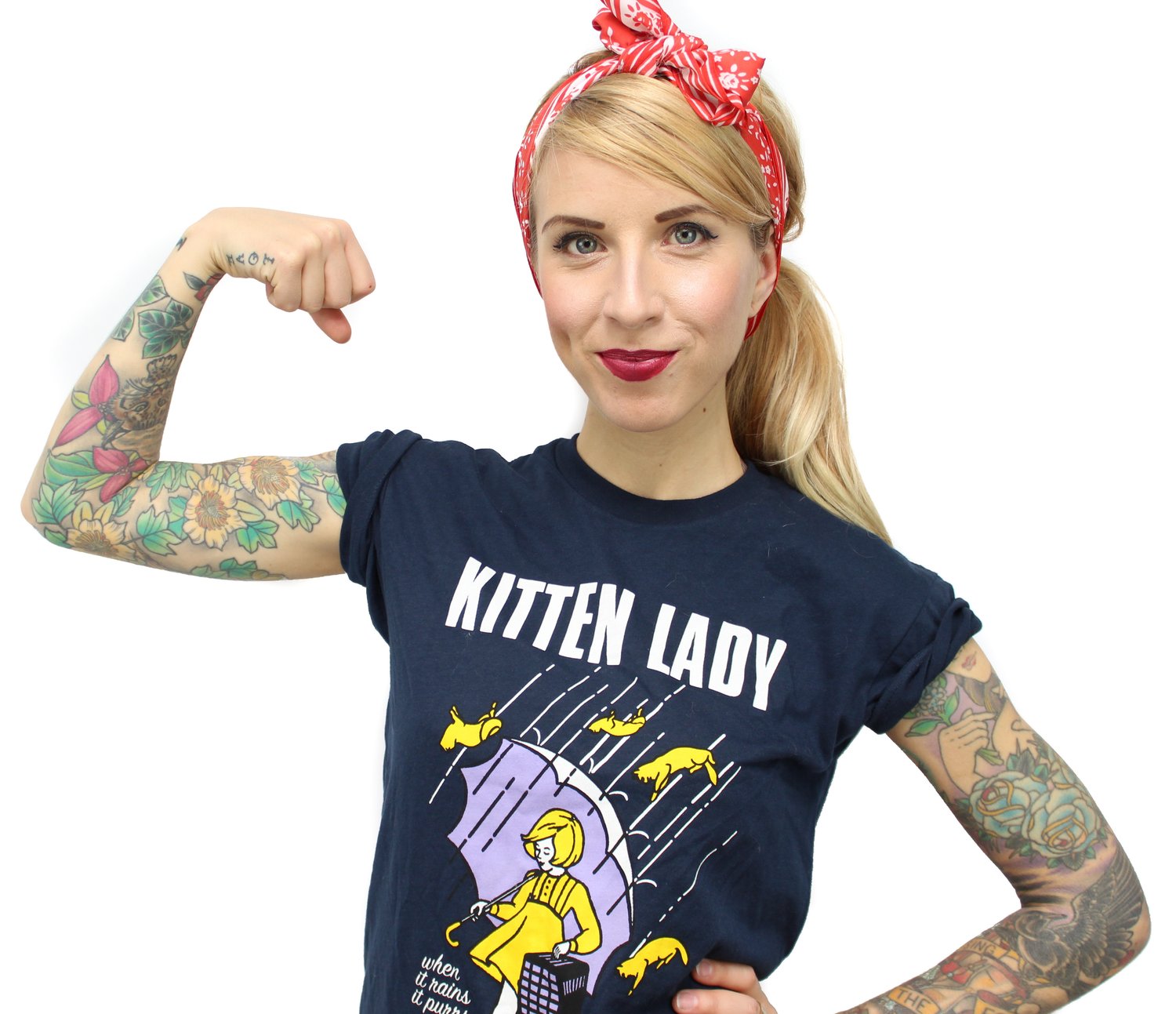 When It Rains It Purrs Tee
Kitten season is serious business -- sometimes it really does feel like kittens are falling out of the sky! Support Kitten Lady with this new take on the old Morton Salt girl/Jawbreaker classic. Artwork by Mattie Hinkley.
This is a unisex shirt with a flattering fit, and it is true to size. If you are looking for a ladies' cut shirt, please consider ordering on the smaller side. Hannah is wearing an XS.
--
Thank you for your purchase, which supports Kitten Lady's humane education and advocacy work! Please note that all sales are final.