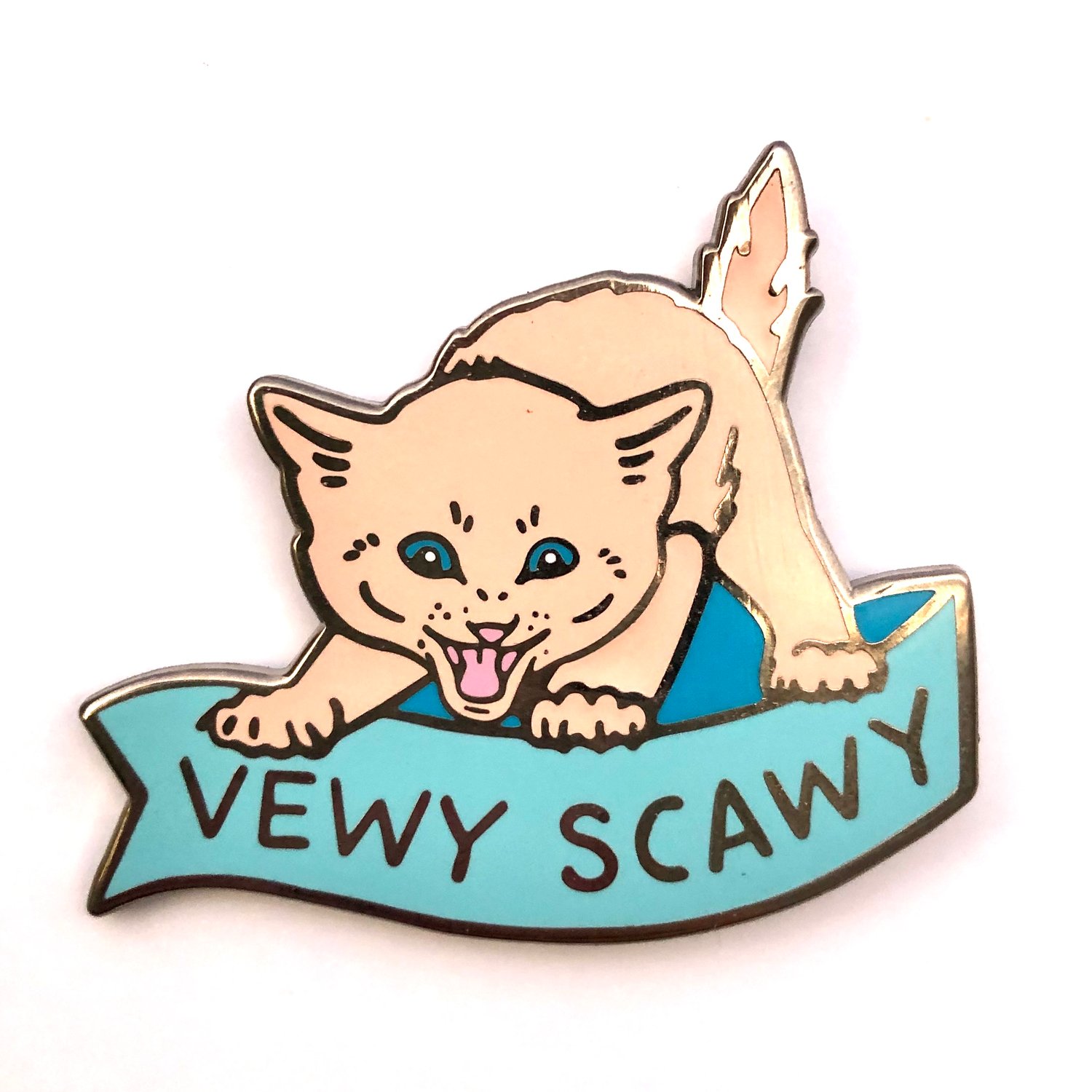 NEW! Vewy Scawy Feral Kitten Pin
Pin is 1.7" hard enamel with black nickel plating.
Made in the US and designed with love by the amazing Megan Lynn Kott.
--
Thank you for your purchase, which supports Kitten Lady's humane education and advocacy work! Please note that all sales are final.