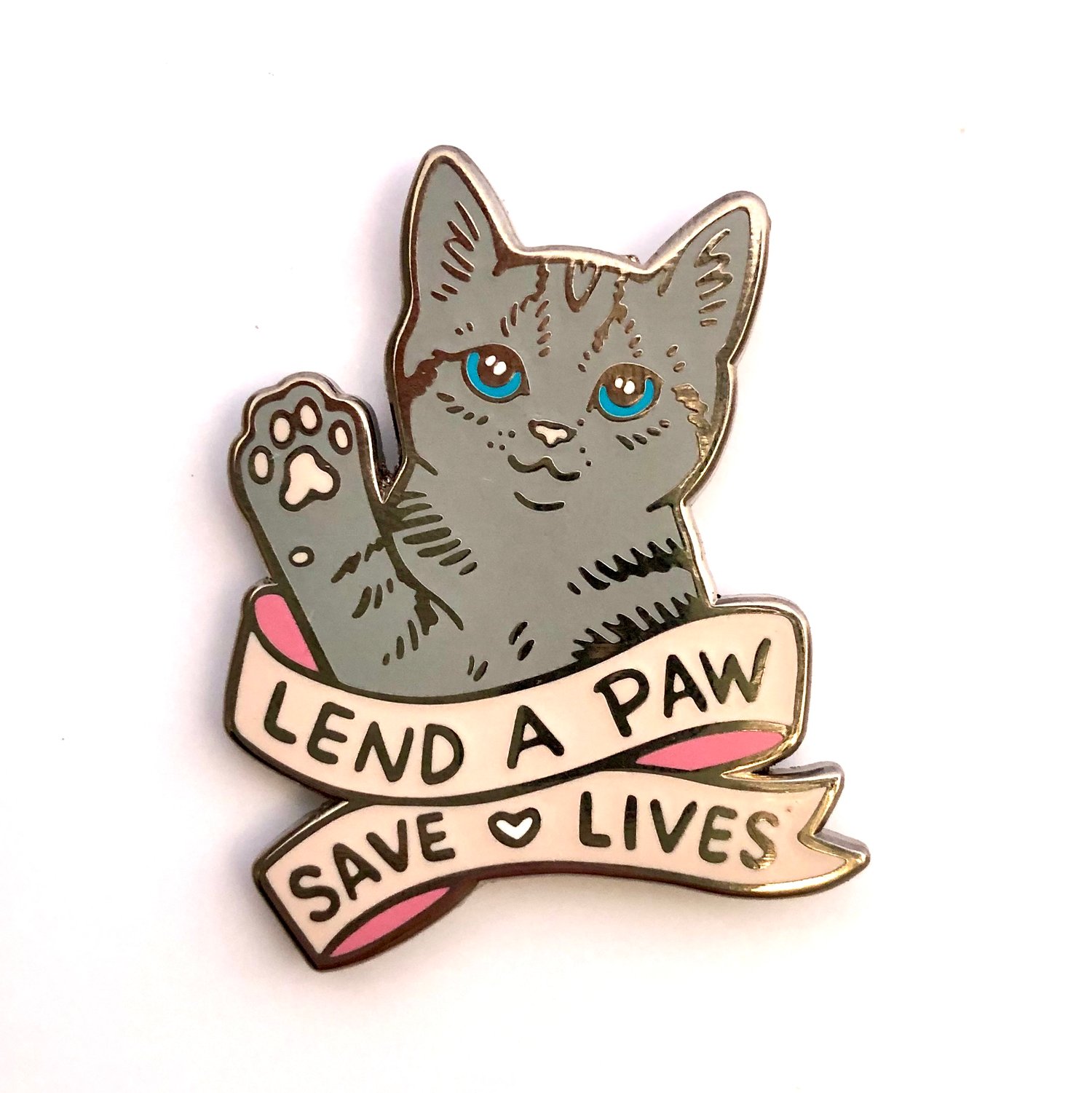 NEW! "LEND A PAW" Enamel Pin
Love animals? Don't just sit there...lend a paw and save lives! This enamel pin perfectly sums up the Kitten Lady quote: "It's easy to point a finger, but it's more impactful to lend a hand."
Pin is 1.6" hard enamel with black nickel plating.
Made in the US and designed with love by the amazing Megan Lynn Kott.
Kitten for scale, but not included! :)
--
Thank you for your purchase, which supports Kitten Lady's humane education and advocacy work! Please note that all sales are final.